ATTRACTIVE VILLAGE HOUSE
Fully Equipped and Furnished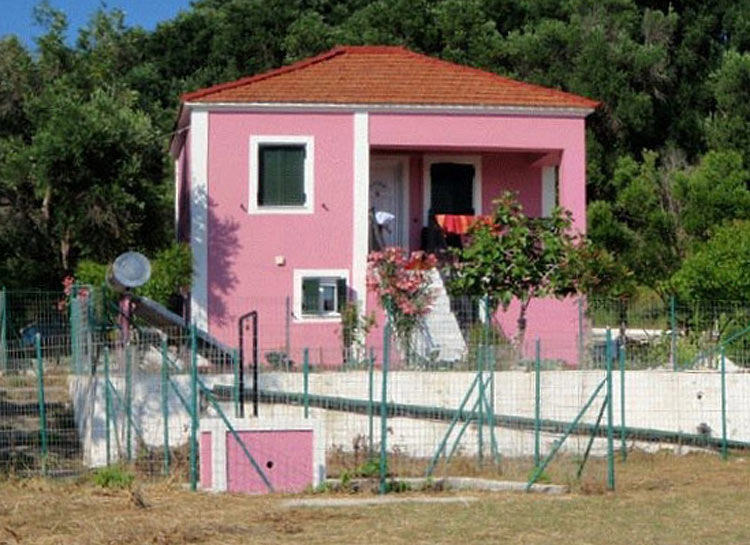 Carefully Maintained
Fully Equipped
Nicely Furnished
In 1/3 Acre, with Olive Trees
Central Location
View of the Sea
3 Bedrooms, 2 Bathrooms
Living Room and Fitted Kitchen
Utility Room, Balcony Patio
This is an attractive well cared for house in the village area above the main island port. The house is set back from the road by a long driveway. It is near to the Church and the Levante Village store and Taverna and only 5 minutes by car from the Port. It benefits from sound original structure with 58cm thick walls, but is refurbished and modernised.
Set in 1,431 Square Metres (1/3 Acre), the property comprises the house with a floor area of 102 Sq M , Garden, two Wells and an Olive Grove with then Olive Trees. On the first floor, the house has 3 bedrooms (smallish, but with capacious storage cupboards), a well appointed Bathroom and a Patio Balcony looking out to the Sea. The Ground floor comprises Living Room, Fitted Kitchen and a Utility Room.
Metered Electricity and Mains Water are already connected, there is a good mobile signal and lines to connect telephone and High Speed Broadband are nearby.
The bedrooms and living room are pleasantly furnished and the kitchen equipped with white goods, so that costs of transporting items from Corfu can be avoided.
All necessary legal deeds, topographics and licences for this property are in order.
This property is perfect for immediate purchase and occupation
PRICE IN THE REGION OF € 110,000
If you would like more information about this, or other properties please complete the form opposite.
Michael
For more information complete the form below.
C Mageia Ltd KT16 8HY UK  - Reg Number 1229 41671
United Kingdom : St John's House - St John's Street - Chichester - PO19 1UU
Greece : Dolphins - 49100 Mathraki Island - Kerkyra